We have a very exciting opportunity that has come up for a General Practitioner who is looking to relocate to stunning Southland of New Zealand.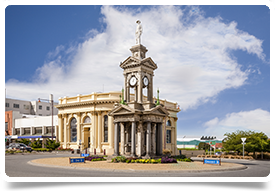 The Southland Region is known as a land of the rugged coast and rolling plains and is renowned for its hospitality and friendly, high standard accommodation. From scenic mountain bike and walking trails to the fabulous locally sourced seafood, this really is a location that will showcase New Zealand at its best. The region is not only a haven for native birds but also plays host to some rare and unique wildlife.  
Flexibility with start dates – Early/mid-2021
Very generous salary & relocation package on offer 
All special interests welcomed in addition to General Practice 
Why NZ?
New Zealand is becoming more and more a location of choice with Medical professionals being well-remunerated and enjoying great working conditions and an excellent work-life balance in New Zealand. There's never been a better time to look at what NZ has to offer:
Next Steps
We have assisted many Doctors in making the move to New Zealand and we'd be delighted to discuss the options with you in the strictest confidence.