Dynamic and broadly based role
Strong focus on quality management
Great team environment
Our client is a well-established construction company that is currently in growth mode. This growth has necessitated an expansion in the size of the operations team that creates an exciting opportunity for you.
The Project Administrator role reports to the SI Operations Manager and works closely with and supports a team of Project Managers and Quantity Surveyors by providing a range of technical & business systems support while also leading the drive for continuous improvement in quality management. This is a busy and fast paced environment and requirements will change from day to day depending on the demands of the projects. You could be involved anywhere in the process from coordinating the preparation of new business proposals, through to closing out jobs and getting the final quality documentation collated and completed. A lot of the work is a blend between making sure stuff happens and getting stuff done so good communication skills are essential. Equally you will require an extremely high level of attention to detail and accuracy with the ability to work efficiently and effectively, making sure you can prioritise your own workload while supporting others.
To be considered for this opportunity, you will need to have previous experience in a similar construction sector based role, involving a high level of administrative support along with some involvement in QA type processes. You will be enthusiastic, assertive and focussed and will be articulate in both written and oral communication. You will have superior organisational skills, a committed work ethic and have the initiative and desire to own accountability for the role.
This is a fantastic opportunity to step into a growing construction company. You will be working with a team of hard working, fast paced construction professionals and will need to be prepared to go the extra mile to assist your team.
,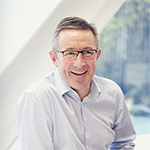 For a confidential enquiry, contact Patrick Methven
Tel: 03 335 3271
Mob: 021 372 457
Email: patrick.methven@echelongroup.co.nz

Please apply online at www.echelongroup.co.nz or click on Apply now.