Commercial construction projects
2IC role in the team
Wanaka based
This commercial construction company is well established and currently have a larger sized project based in Dunedin and one just starting in Queenstown. These commercial builds are staged developments in the value range of $30m – $80M,
This role is a newly created position that will work closely with the Commercial Manager and as part of a larger team of Quantity Surveyors, but will work as part of the Dunedin based construction team. The project is at an early stage of development and so the role is involved from inception, working with the client to finalise the detailed design aspects and then working with suppliers and sub-contractors to tender the packages. You will then work with the Site Manager to deliver the project managing the typical variation and financial processes.
If you want a role that is site based and so allows you to take ownership for your project and be involved at every stage, as well as getting that on site construction experience, then this position will provide you that opportunity.
You will also be working with a great group of people who have that work hard play hard attitude and where the team know how to celebrate success.
In seeking applications we are looking for a Quantity Surveyor that has gained that solid base of experience, who can demonstrate good technical skills.
All round computer systems knowledge and strong attention to detail are key prerequisites.
Previous experience in the commercial construction sector is required and we are happy to talk to candidates who have already been site based as well as those that have completed their training in a client side role but want to now get that hands on construction exposure.
Most of all we want candidates that are self motivated, who enjoying dealing with people and who can show appropriate use of their own initiative.
The remuneration level is in the range of $70,000 – $85,000 and my client can assist with temporary accommodation if you are looking to relocate.
,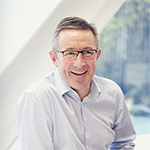 For a confidential enquiry, contact Patrick Methven
Tel: 03 335 3271
Mob: 021 372 457
Email: patrick.methven@echelongroup.co.nz

Please apply online at www.echelongroup.co.nz or click on Apply now.